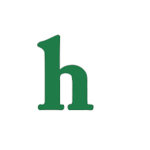 Judas Priest releases first studio album in six years
Judas Priest announce that they will be releasing their new studio album titled Redeemer of Souls, the bands first studio album since 2008.
The hard rocker's new album release will be the bands 17th album, and the first record that will feature metal guitarist Richie Faulkner as a member of Judas Priest.
Heavy metal rock fans are anticipating the bands new album which was announced would be released on Columbia in the UK and Epic in the US on 14 July.
Glen Tipon Priest guitarist stated to fans,
"Sometimes in the past we may have come under fire for being too adventurous musically – so we have listened," he said. "From start to finish, Redeemer of Souls is 18 songs of pure classic-Priest metal."
Heavy metal fans stoked to get the Judas Priest album announcement
The band's first album release of Rocka Rolla in 1974. Throughout the years Judas Priest has been credited with being the musical inspiration behind New Wave, the British heavy metal bands back in the late 1970 and 80s.
The band released the first track early on Monday, 28 April 2014, on the Judas Priest official website "Redeemer of Souls", which is the title track for their upcoming album of the same name.
Heavy metal rockers, who is looking forward to the new Judas Priest album this summer?