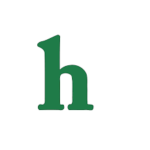 Former reality star fired from job as a waiter
Jon Gosselin has lost another job. The father of eight was recently fired from his job waiting tables after he reportedly began blowing off his shifts at a Pennsylvania pub.
The former reality star of Jon and Kate Plus 8, Jon Gosselin was reported back in 2013 to have taken the job busing tables to help make ends meet, and help support his large brood.
Sources close to Jon Gosselin's situation stated,
"Jon was fired for blowing off shifts and coming in late.
"He had no work ethic and felt he could come and go as he pleased."
Media reports have revealed that it appears Jon Gosselin,37, much like his former wife Kate Gosselin became use to a certain celebrity type lifestyle when the two were appearing on the popular Jon &Kate Plus 8 reality series that crashed down around their shoulders following the couple's nasty and public divorce.
What will Jon Gosselin do next?
Another source close to Jon Gosselin claims that Jon is working on a new career at this time in sales.
"He left the restaurant a few months ago," the source said.
"He's doing sales for some credit card type of company where they help manage credit card swipes for businesses."
At this time it appears as if Jon Gosselin is still very much in arrears for back child support to Kate Gosselin for his eight children.
As Radar previously reported, Jon is paying no child support to the mother of his eight children and ex-wife, Kate Gosselin.
As for Kate Gosselin she seems to bounce back despite being fired from The Apprentice the mom of eight is always looking for what she hopes will be her next big break.
However as previously reported the other Kate that was once a big part of Jon Gosselin's, Kate Major has not faired so well and is spending the next eight months behind bars after pleading guilty to DUI charges earlier this month.
What will happen next in the lives of Jon and Kate Gosselin?
Only time will tell, but stay tuned it does not appear as if these ex-celebs will wonder far from the spot light for long.