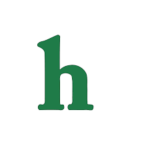 911 called made from Bon Jovi Manhattan Penthouse
Jon Bon Jovi wife Dorothea Hurley was rushed to the hospital earlier today after accidentally slicing open her wrist.
Dorothea Hurley is the wife of rocker Jon Bon Jovi, the couple recently celebrated their 25th anniversary.
Reports reveal that Hurley was working in her kitchen at the couple's Manhattan penthouse when the accident occurred.
Jon Bon Jovi wife Dorothea Hurley rushed to hospital
Jon Bon Jovi's wife was reportedly slicing up vegetables when the knife slipped and cut into her wrist.
Sources close to the Bon Jovi family stated that there was "heavy bleeding" involved with the injury.
Hurley was taken by ambulance to Beth Israel Medical Center after Bon Jovi placed an emergency 911 call.
Jon Bon Jovi's wife Dorothea reportedly received a few stitches and was later released.
As previously reported Jon Bon Jovi, since winding up his last world "Because We Can" tour has been keeping himself pretty busy with some of his other non-musical interests.
Jon Bon Jovi, 52, is one of the biggest hearted celebrities around these days passing on his good fortune while aiding those less fortunate.
.
Bon Jovi recently attended the grand opening of a low-income housing development that is part of the Jon Bon Jovi Soul Foundation charity group started by the singer and his family several years ago.
JBJ has also been expressing major interest in purchasing the pro NFL team the Buffalo Bills.
It is good to hear that Jon Bon Jovi's wife Dorothea's injury is not more serious, here is hoping that the rock star's wife makes a quick and full recovery.