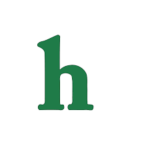 Jon Bon Jovi is known for his great vocals and song writing skills as the frontman and namesake of the hit rock band Bon Jovi, but did you know that Jon also has a huge heart of gold?
Jon Bon Jovi set to receive big award
After receiving many awards for his musical career Jon Bon Jovi is going to receive an award for being a great humanitarian.
Bon Jovi will be honored with an award named for an opera singer, the Marioan Anderson Award which is given in Philadelphia to "critically acclaimed artists who have impacted society in a positive way."
This years honoree is Jon Bon Jovi. On Wednesday award organizers announced that Bon Jovi would be this years recipient stating that the rocker has has used his musical success to support groups working to end homelessness and hunger.
Jon Bon Jovi spends time helping others to Keep the Faith
Bon Jovi will accept the $25,000 award on Nov. 18 at the city's Kimmel Center for the Performing Arts.
Previous winners include actor James Earl Jones, poet Maya Angelou and actress Elizabeth Taylor.
Jon Bon Jovi's humanitarian projects include the JBJ Soul Foundation which has aided a wonderful battle to help decrease homelessness providing shelter for many underprivileged families.
Bon Jovi also has another wonderful and successful project running the JBJ Soul Kitchen a pay what you can restaurant.
The JBJ Soul Kitchen is a community restaurant with no prices on the menu; customers donate to pay for their meal. If you are unable to donate you may do volunteer work in exchange for your family's meal.
It is wonderful to see Jon Bon Jovi recognized for his humanitarian efforts, congratulations Jon on all your great work off and on the stage, you are a true shinning star with a heart of gold.
For more info or to make a donation to Jon Bon Jovi Soul Foundation click here.