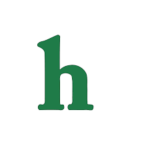 Jon Bon Jovi has spoke out for the first time in several months concerning the Bon Jovi band situation with Richie Sambora, and for Sambora fans this is not good news according to recent reports.
Bon Jovi/Sambora relationship over?
Bon Jovi fans have been sitting on pins and needles since lead guitarist Richie Sambora left the band in April of 2013 just as the "Because We Can" world tour was just getting started.
The details of Sambora's departure have been a a series of Jon said, Richie said speculation until now that is. If the latest interview with Bon Jovi frontman Jon Bon Jovi is accurate then it is Sayonara to Richie Sambora and Bon Jovi for good.
Jon Bon Jovi reveals he has 'no hard feelings'
According to Showbiz 411, Jon Bon Jovi stated that Sambora "quit — he's gone. No hard feelings," he said. "Being in a band isn't a life sentence."
Since Sambora's departure guitarist Phil X has stepped into being Jon Bon Jovi's right hand man and has done a rather impressive job, those are not small shoes to fill, so hats off to Phil X.
Though the Bon Jovi site has not made any official announcements concerning this Richie Sambora development, we will stay tuned for this.
Jon Bon Jovi also revealed that it has been a difficult few months for him as he lost out on the opportunity to own the NFL football team the Buffalo Bills, admitting it depressed him, the singer claims he is moving passed it and has been devoting a lot of his time to his Soul Foundation projects and his family.
What do you think Bon Jovi fans, is the bromance between Jon Bon Jovi and Richie Sambora really over for good, or will these two once again team up again sometime in the near future?