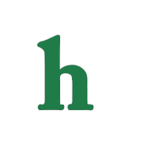 Jon Bon Jovi is still in the running to buy the Buffalo Bills as far as Jerry Jones is concerned.
JBJ gets Jerry Jones stamp of approval
Jones believes that there is no one more qualified, or he would rather see as an NFL team owner than Jon Bon Jovi.
Dallas Cowboy's owner Jerry Jones is like millions of others in the country a huge Bon Jovi fan, the only difference is he may get the opportunity to work with the rocker on his level as a professional NFL team owner.
In fact, if he has any pull in the matter it will be in Jon Bon Jovi's direction.
Jones arrived at the Ritz-Carlton Buckhead for the NFL's annual May meeting, talking up "Wanted Dead or Alive" hitmaker, and his thoughts on JBJ's desire to become a owner.
Jerry Jones stated;
"Jon Bon Jovi is first-class."
The Cowboy's owner continued,
"You shouldn't equate creativeness in any way with compromising solid, sound, people you want to live by you next door, true American, true citizen. Jon Bon Jovi is that.
"I don't know of anyone that I have more respect for as a father or as a husband or, certainly, as a potential business partner. … He's qualified to become an NFL owner.
"All owners know of him. He's committed. He's very genuine."
Jon Bon Jovi has been reportedly conspiring with Maple Leaf Sports and Entertainment executives Larry Tanenbaum and Tim Leiweke in hopes of gaining ownership.
What does the future hold for Bon Jovi?
But, one big question Bon Jovi fans around the world are asking themselves is that if JBJ  does buy the Bills, does this mean that the band Bon Jovi will be putting their touring days behind them soon?
We hope not!
Jon is a superb businessman and fans are "Keeping the Faith" that should he acquire his dream to own the NFL that he first and foremost remembers his first dream.
Fans want and can not get enough of Bon Jovi, the hits and the numbers of sold out shows do not lie!
So let us all hope, that Jon and the guys keep on doing what has made them legendary.
Making music and entertaining millions of fans around the world for the past three decades and into the next!
Would you like to see Jon Bon Jovi as the owner of the Bills?