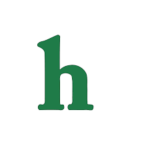 Rocker Jon Bon Jovi in talks to buy NFL team
Jon Bon Jovi is in talks to negotiate a deal to buy the NFL football team the Buffalo Bills.
Being a dedicated football fan, the Bon Jovi frontman has some pretty serious competition for the team. Jon Bon Jovi will be facing fierce competitors for the franchise, Donald Trump and Jim Kelly.
This is not the first time the news about Jon Bon Jovi being interested in buying the Buffalo Bills has been speculated, just this past fall the teams was expected to be sold following the death of longtime owner Ralph Wilson, and Jon Bon Jovi's interest in the team was made clear then.
Bon Jovi is very good friends with numerous NFL coaches, and has even considered buying interest in several other teams, he also has been reportedly been spending much of his time off the concert circuit this year socializing with many major political figures in the Buffalo area.
While Jon Bon Jovi would make a great owner and has proven for decades he is more than capable of running a successful business franchise, some football fans are greatly concerned that if Jon buys the team he will want to relocate the beloved Bills
Jon Bon Jovi the next owner of the Bills?
These speculations are supported due to the fact that Buffalo is an extremely small market for football compared to some of the bigger cities interested in acquiring an NFL team.
There is also a whole lot of legal mumbo jumbo that would complicate the teams relocation because a ten year-lease was recently signed for Ralph Wilson Stadium that will imposes a $400 million penalty if the team is moved within the next seven years.
Jon Bon Jovi is not the only interested party at this time, Bill's executives have confirmed that there are 10 interested and prospective parties that are competing for ownership which includes Donald Trump and Jim Kelly.
Trump has stated that if he wins bid to buy the NFL team then the Buffalo Bills will stay in their hometown:
"We are all just waiting. And Mr. Trump is at the top of that list. There's nobody more serious than Donald Trump.
Donald Trump has made it crystal clear that the Bills will remain in Buffalo."
In addition, another prospect is Hall of Fame quarterback Jim Kelly, whose family claims "is definitely a player."
Well football fans, who do you believe would be the most beneficial owner to the Bills, Jon Bon Jovi, Donald Trump, or Jim Kelly?