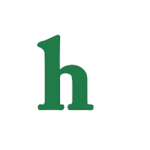 Bon Jovi one of the top most charitable celebrities
Jon Bon Jovi is one of the biggest hearted celebrities around these days passing on his good fortune while aiding those less fortunate.
Charity is one of Jon Bon Jovi's greatest passions, the 52-year-old frontman of the rock band Bon Jovi has worked long and hard many years, but has always made it a point to give back to the community.
Bon Jovi attended the grand opening of a low-income housing development that is part of the Jon Bon Jovi Soul Foundation charity group started by the singer and his family several years ago.
The 55-unit JBJ Soul Homes will be occupied by low-income and formerly homeless tenants in the Francisville neighborhood. The Jon Bon Jovi Soul Foundation and the Middleton Partnership provided the $16.6 million in funds to make the project possible.
Rockstar Jon Bon Jovi's Soul Foundation helping America one step at a time
Those much needed dollars along with some public donations will be making it possible for a number of families to provide shelter and a home that would have otherwise been impossible for them at this time in their lives.
The residents will now have adequate living space and access to social services provided by Project HOME, a group dedicated to ending homelessness.
Jon Bon Jovi has and continues to be a long time participating advocate for affordable housing in Philadelphia, Newark, N.J., and many other cities.
Among his other greatly appreciated humanitarian efforts include the JBJ Soul Kitchen, a pay what you can home style restaurant a community restaurant with no prices on the menu; customers donate to pay for their meal. If you are unable to donate you may do volunteer work in exchange for your family's meal.
The JBJ Soul Kitchen is located in Red Bank, NJ.
Jon Bon Jovi's kind and giving heart along with his incredible talent has been one of the key reasons that after 30 years Bon Jovi is one of the most relevant rock bands in the world, filling sold out arenas dedicated fans of all ages.
If you would like to learn more and or donate to the JBJ Soul Foundation click this link any, and all donations are appreciated for this cause.
Thanks to the JBJ Soul Foundation and Jon Bon Jovi for all their great work!