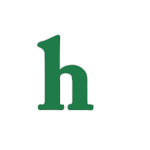 Is Johnny Depp's fiancé, Amber Heard pregnant? Rumors are swirling that the newly engaged couple are set to welcome their first child together.
Is Amber Heard pregnant?
OK! Magazine claims that Johnny and Amber are expecting, and they couldn't be happier about it.
"Amber is so ready to be a mom. Johnny says it's a whole new life for him. He's thrilled to bits!"
Johnny Depp to be a father again?
If the gossip is true, this will be the first child for Amber Heard, and the third for Johnny Depp, who has a son, Jack,  and a daughter, Lily Rose, with former longtime girlfriend Vanessa Paradis.
Also, if Amber Heard is pregnant, then will this affect the date of the wedding? Will Johnny and Amber go ahead with their nuptials while she's pregnant, or will they wait until after the baby is born?
Perhaps, they'll rush the wedding and have a quick ceremony in the near future before the allegedly pregnant Amber begins to show.
Do you think Johnny Depp's fiancé Amber Heard is pregnant? Tweet us @OMGNewsDaily or leave a comment below.