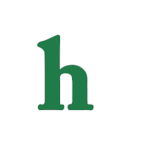 Johnny Depp gets all the good roles! The actor is currently in talks to play iconic magician Harry Houdini in "The Secret Life of Harry Houdini."
Johnny Depp in talks to play Harry Houdini
The story will paint Houdini not just as a master escape artist, but as a man who investigates the world of the occult, and is based on the book of the same name.
Johnny Depp, who recently got engaged to girlfriend Amber Heard, is currently filming a biopic about notorious gangster Whitey Bulger, and has the "Alice in Wonderland" sequel "Through The Looking Glass," as well as "Pirates of The Caribbean 5" coming out over the next two years.
Depp's busy schedule
However, two of Depp's latest films, "The Lone Ranger" and "Transcendence" didn't fair well at the box office.We're thinking Johnny Depp would be the perfect person to play Harry Houdini, and looking forward to seeing him take on the challenging role.
Do you think Johnny Depp should star as Harry Houdini? Tweet us @OMGNewsDaily or leave a comment below.