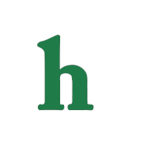 John Mayer has set his sights on Lea Michele. The bad boy singer is reportedly lusting after the "Glee" star, and is looking to hook up with the actress.
John Mayer wants to hook up with Lea Michele
"John's had a crush on Lea for a while," says a source. "He constantly tells her how beautiful and talented she is."
While John and Lea would make an amazing looking couple, there could be some problems with their possible relationship.
John Mayer is known as a playboy, and goes through women quite quickly. He's been previously linked to Jessica Simpson, Taylor Swift, Jennifer Aniston, and most recently split with singer Katy Perry.
Is Lea Michele ready to move on from Cory Monteith?
Meanwhile, Lea Michele is likely still grieving the death of her boyfriend and "Glee" co-star Cory Monteith, who died from a heroin overdose last summer. Is she ready to date again after such a tragic loss?
Sources say no. "She just wants someone to have fun with," continues the friend. "She isn't about to give her heart away to someone like him," an insider said.
Whether they date or not, one thing is for certain, the pair could definitely make some beautiful music together!
What do you think about John Mayer wanting to date Lea Michele? Tweet us @OMGNewsDaily or leave a comment below.