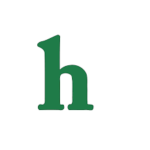 Joanne Woodward, the 84-year-old widow of the late legendary actor Paul Newman is reportedly nearing death according to reports.
Hollywood star Joanne Woodward rapidily declining in health
Speculation about the seriousness of Joanne Woodward's failing heath began to build recently after Joanne Woodward was a no show at a recent benefit to the Westport Country Playhouse in Connecticut.
Joanne Woodward suffering from Alzheimer's disease
In Woodward's place at the event was her and Newman's 49-year-old daughter Clea Newman. Guests at the event began realizing that Joanne Woodward's deteriorating heath was most likely the cause of her absence.An Oscar winner, and best known for her role in the 1957 film "The Three Faces of Eve," Joanne Woodward is reportedly being cared for by her daughter Melissa at her Westport home.
Joanne, who is ravaged by Alzheimer's disease, hasn't been seen at public events since early 2013.Woodward married Newman in 1958 and share three daughters, Nell Newman, Melissa Newman, Claire Olivia Newman.
One close family friend reportedly stated to the National Enquirer following Joanne Woodward's recent absence, "Joanne's days, sadly, seem to be numbered. It's only a matter of time before she joins her beloved Paul in heaven."
Paul Newman died from cancer in 2008 at age 83. Such sad news to hear of yet another Hollywood legend suffering through their final days.