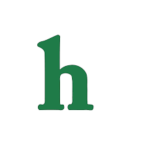 Joan Rivers was reported to have stormed out of a recent interview with CNN anchor Fredricka Whitfield screaming at her to "shut up" after she was upset by a negative line of questioning.
Joan Rivers can dish it but can't take during CNN interview
The 81-year-old comedia, Joan Rivers stomped out of the interview in the middle of the segment according to reports.
'You are not the one to interview a person who does humor!' Joan Rivers stated as she walked off.
Joan Rivers was appearing on CNN to promote her new book" Diary of a Mad Diva" when the interview taped earlier this week turned sour and Joan Rivers let her mad diva skill show.
The interview aired Saturday, began, with Whitfield talking about Rivers' multi-hyphenate career as an author, comic and host of E!'s "Fashion Police."
CNN anchor describes Joan Rivers as mean
When Whitfield described Joan Rivers as "very mean in some ways," Rivers took offense and defense as she stormed out of the interview before they hardly started.
"It's not mean, it's not mean, it's not mean," she said. "I tell the truth."
"I'm sure I say the same things that all your viewers say to their friends sitting next to them on the couch," Rivers added. "We're one of the few shows that says 'that's an ugly dress.' … These ladies make $28 million a picture. You really think that Nicki Minaj cares I didn't like her dress?"
Rivers adds "It's not about them, it's the clothing."
"Life is very tough," she responded. "If you can make a joke to make something easier and funny, do it."
What set Joan Rivers off was when the questioning turned to Rivers' "shock value" with the cover of her new book where Joan Rivers is pictured wearing a fur coat
"This whole interview is becoming a defensive interview," she said. "Are you wearing leather shoes?" When  CNN's Whitfield said yes, Rivers told her, "then shut up."
Whitfield pointed out that she could wear leather shoes because she wasn't an animal rights activist, unlike the comedian.
"I don't want to hear this nonsense," Rivers fired back. "Come to me with a paper belt, and I'll talk to you."
Whitfield then tried to continue the same line of questioning, and that's when Rivers announced, "I'm going."
"All you've done is negative," she said. "I've made people laugh for 50 years, I am put on Earth to make people laugh. My book is funny. I wear fur that was killed 15 years ago, I work for animal rights."
Obviously, Rivers is not a woman to be reckoned with and does not like when the shoe is on the other interviewers foot backing her against the wall.
What do you think about Joan Rivers storming out of her CNN interview?