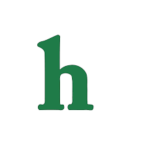 Joan Rivers dies at age 81 in New York City following a week long sudden illness after her heart stopped beating last week during a vocal cord surgery.
Celebrity fashion basher Joan Rivers dies
Legendary comedienne Joan Rivers dies after more than 50 years in show business at the age of 81 leaving behind a mass of broken hearted family members and fans.
River's daughter Melissa made the heard decision to take her mother Joan Rivers off of life support earlier this week so that her mother could pass while being kept comfortable in a private hospital room surrounded by her loved ones.
TMZ reports that Joan River's death has been reported to the NYC Medical Examiner's Office and a full investigation will be conducted surrounding the circumstances of River's death.
Joan Rivers dies, death confirmed by Melissa Rivers
Melissa Rivers issued a statement saying,
"It is with great sadness that I announce the death of my mother, Joan Rivers."
"She passed peacefully at 1:17 PM surrounded by family and close friends. My son and I would like to thank the doctors, nurses and staff of Mount Sinai hospital for the amazing care they provided for my mother."
"Cooper and I have found ourselves humbled by the outpouring of love, support and prayers we have received from around the world.They have been heard and appreciated."
"My mother's greatest joy in life was to make people laugh. Although that is difficult to do right now, I know her final wish would be that we return to laughing soon."
Joan's late '80s FOX show tanked, which somewhat derailed her career. It was resurrected in a big way in 2010 in the wake of the documentary "Joan Rivers: A Piece of Work."
She was universally adored by fellow comedians, including fellow legend Don Rickles, who once said about her … "Joan is not only a very intelligent lady, but extremely masterful at comedy timing. Sharing the stage with her has always been a joy for me."
Joan Rivers and her daughter Melissa began working as a team hosting various red carpet and fashion shows on E! and other networks, including "Fashion Police."
River's career credits including appearances in "The Muppets Take Manhattan," "The Carol Burnett Show," "Hollywood Squares," "Pee Wee's Playhouse," "Celebrity Apprentice," "Saturday Night Live" to name only a small hand full.
Joan Rivers is survived by her daughter, Melissa.