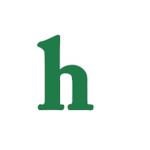 Hollywood mourns the loss of Joan Lorring
Joan Lorring the Oscar-nominated actress died of natural causes on Friday in the New York City suburb of Sleepy Hollow.
Joan Lorring is best known for her role opposite of the legendary Bette Davis as Bessie Watty in the classic film "The Corn is Green."
The actress's death was confirmed by her daughter Santha Sonenberg,who, reveals that her mother passed away from natural causes.
A native of Hong Kong Joan Lorring and her mother and left for the United States in 1939 to escape the coming Japanese invasion, making their home in San Francisco.
Joan Lorring began her working career in radio before entering into a career as a stage, screen and television performer.
She also appeared opposite Sidney Greenstreet and Peter Lorre in "Three Strangers" and "The Verdict."
She also had a small role in the 1970s soap opera Ryan's Hope.Her last television appearance was in 1980 on The Love Boat.
Fans and celebs pay their respect to icon Joan Lorring
As previously reported, Hollywood has been stricken by a lot of sad news, most recently it was reported that legendary actor James Garner is in rapid failing health and has reportedly given up hope. It is so sad to see these Hollywood legends pass leaving us with nothing but there film legacies.
Joan Lorring was married to Martin Sonenberg, a New York endocrinologist, until his death on June 27, 2011.
She is survived by the couple's two daughters Santha and Andrea Sonenberg.
Rest In Peace Joan Lorring.