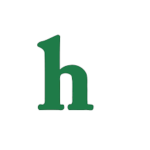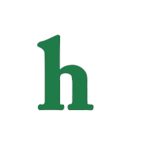 JLO calls Kim Kardashian fake
Jennifer Lopez has revealed that she is not a fan of reality star Kim Kardashian, in fact Lopez claims she is sick of hearing about her.
Celebrity news sites claim that their could be a little booty envy for JLO, who has always been famous for her voluptuous bottom curves.
Sources close to JLO claim that before Kim Kardashian,33, became famous following her celebrity sex tape, Jennifer Lopez, 44, had the most famous celebrity butt around.
It is also alleged that JLO believes that Kim Kardashian's back side is fake.
Kim Kardashian makes JLO ill!
"Jennifer is sick of all the talk about Kim's butt and how much attention she gets for her curves. She thinks it's pathetic, because she believes it's blatantly obvious Kim's had some type of lift or treatment to get such a gigantic bottom that sticks out like it does.
"She's old-school about this stuff and doesn't think Kim deserves all this adulation when she's so plastic and such a total fake."
Kim Kardashian has been speaking out for years that her butt is completely real, and it was even the focus on an episode of Kim's hit E! reality series "Keeping Up With the Kardashians," where Kim visited a doctor to prove reports about her having butt implants wrong.
Kardashian rumors are now stating that Kim did not have butt implants, but has had many, many fat injections to increase the size of bottom area.
JLO's friends also claim that Jen is not only sick of hearing about Kim K's butt, she just can't stand anything about her at all despite Kim's numerous attempts in becoming friends with JLO.
"Jennifer has always said 'No' politely, but she wouldn't be seen dead hanging out at a social function of Kim's or participating in any kind of venture with her."
Do you believe JLO has some butt envy going on, or she just really does not like anything Kim Kardashian?