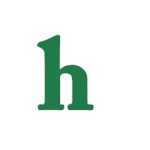 Jim Nabors, 83, has announced his plans to officially retire as the opening act for the Indy 500.
Entertainment legend ready to enjoy senior years
After a 42-year- run the 83-yea- old singer/actor is ready to retire and enjoy some down time from his career.
Jim Nabors was discovered by television icon Andy Griffith and later joined The Andy Griffith Show, playing Gomer Pyle.
Nabors' character was so popular Jim was given his own spin-off show, Gomer Pyle, U.S.M.C.
Jim Nabors is loved and respected by everyone he has ever met befriending celebrity and political big names such as Michael Jackson to numerous Presidents throughout the decades.
Jim Nabors stated,
"Being Alabama friendly, I had a mouth full of tuna and said, "Hey how ya doing," he said. Not to mention the time he met Richard Nixon: "A guy comes up behind me and he says, 'Hey, Jim, how about watching the game with me?' And I said, 'OK, Mr. President.' It was Richard Nixon!" he recalled.
Jim Nabors reveal future plans
Nabors has a decades long career appearing in more than 200 films. Jim Nabors reveals he feels as if the time has come in his life to step back and enjoy his senior years now.
:"I wasn't a singer. I wasn't an actor. I have a degree in business. I was doing my silliness and sang like this and talked like this," he said.
In 1972 Jim Nabors was offered an unexpected opportunity to become the opening act for the Indy 500.
Nabors said: "It's really remarkable thing for me. It's the highlight of my year because it's 500,000 of my closest friends and they do make me feel like I'm their best friend."
Jim Nabors' future plans for his retirement years includes settling in at his favorite place Hawaii with his partner, and spend more time focusing on their macadamia nut farm on Maui.
"You kind of go back and say, 'Duh! Did I really do all that? I've been so blessed. My career and all the incredible people I've gotten to know and become friends with. It's been amazing," he said.
Enjoy your retirement Jim Nabors, you deserve it!