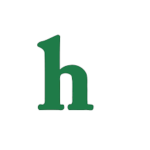 Jessica Simpson wants to be a pregnant bride
Jessica Simpson is allegedly planning a wedding and another baby. The Weight Watchers spokesperson recently slimmed down, but now wants to have another child.
According to the latest issues of OK! Magazine, Jess is hoping to be a few weeks pregnant at her actual wedding. Simpson and fiancé Eric Johnson already have two children together, daughter Maxwell and son Ace, and have pushed their wedding date back twice because of pregnancy.
Jessica Simpson's baby plans
However, this time, Jessica Simpson wants to be pregnant on her wedding day, but just not showing.
Jessica looks better than ever after losing all her baby weight from her first two pregnancies, and will make a lovely bride when she walks down the aisle, but it seems that Simpson is trying to keep up with the Kardashians, well, Kourtney, at least, who is reportedly pregnant with her third child. Maybe Jessica and Eric should get their own reality show? (Although that didn't work out well for Jess the first time around!)
What do you think about Jessica Simpson wanting to get pregnant again? Tweet us @OMGNewsDaily or leave a comment below.