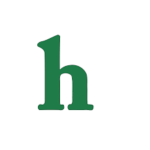 Jessica Simpson shows off her new post-baby body in a new sexy swimsuit selfie. The singer/actress revealed her weight loss and very toned legs in a new photo posted to Twitter this week.
Jessica Simpson shows off new body in sexy selfie
In the photo, Simpson is wearing a cut out one piece bathing suit, sunglasses, and high heels. Jessica is also holding a golf club, as she seems to be practicing her stroke.
Jessica Simpson also shows off some serious cleavage in the picture, that has everyone talking. Jess looks great after having 2 children back to back and gaining quite a bit of weight.
Weight Watchers and work outs
Simpson's been a spokesperson for Weight Watchers, and has obviously been working out to get in shape and tone her body, because she's looking better than she has in years. We so proud of you Jess, keep up the good work!
What do you think of Jessica Simpson as she shows off her new body in a sexy selfie? Tweet us @OMGNewsDaily or leave a comment below.