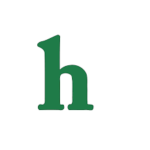 Jessica Biel pregnant, fans of both Jessica Biel and Justin Timberlake are eagerly awaiting confirmation from the couple on this potentially happy news.
Is Jessica and Justin preparing to become parents?
Rumors are continuing to grow about this latest celebrity a baby news. Us magazine reports that they have multiple sources close to Justin Timberlake and Jessica Bile that are claiming that Jessica Biel is pregnant, but the happy couple are keeping the news to themselves for now.
Celebrity baby bump alert, Jessica Biel pregnant?
In September Jessica was photographed on vacation in Hawaii wearing a black bikini and sporting what could have been one of two things, one the beginnings of a baby bump, or two a large lunch pooch.
It would make perfect sense if Justin Timberlake and Jessica Biel are expecting now, after all they have been married for two years,after a more than five year relationship, Justin is 33, and Jessica, 32, are at the prefect age to start a family.
If all the Jessica Biel pregnancy talk pans out then it has been guesstimated by some that Biel is pushing into her fourth month mark, and will not be able to conceal the news for much longer.
That is unless Justin Timberlake and Jessica Biel decide to pull a Ryan Gosling and Eva Mendes move, keep a low profile and answer no questions.
As previously reported, actor Ryan Gosling and Eva Mendes were expecting their first child together,kept a low profile with Mendes not being seen out publicly until she was more than seven months along.
Ryan Gosling and Eva Mendes welcomed their baby girl back on Sept. 12. The couple notorious for keeping their private lives out of the media still have never even officially never officially announced the pregnancy.
Either way, fans are anxiously awaiting the baby news, and if the Jessica Biel pregnant rumors are true then congratulations to both Jessica Biel and Justin Timberlake, if not then, we are sure it will be just a matter of time.
What do you think, is Jessica Biel pregnant?
.