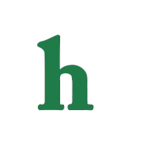 Life changing week for actor Jeremy London revealed
Jeremy London has spent the last seven days getting a life makeover, and it has been quite the week for him.
The week started off with the finalization of his divorce from his estranged wife Melissa Cunningham.
Cunningham filed for divorce from Jeremy London following his 2012 arrest for domestic violence. Jeremy agreed to take anger management classes as part of a plea agreement,and all charges were dropped.
But, not before his marriage was damaged beyond repair, this the divorce.
Now that he became a free man again this past week what better way to celebrate but by marrying his new girlfriend Juliet Reeves.
As a special added bonus, Reeves also gave birth to Jeremy London's son Wyatt on Thursday. This is London's second child, he also shares a son Lyrik with his ex.
Will London kickstart his acting career next?
In Hollywood Jeremy London is best known for his roles on the popular 80s television drama's Party of Five and 7th Heaven. But it has been Jeremy's personal life these past few years that have really gotten the media's attention.
In 2010 London joined the fourth season of Celebrity Rehab with Dr. Drew, which premiered on VH1 in December 2010 after London was allegedly kidnapped on June 10, 2010 in the California desert.
Jeremy London alleges that he was taken and forced to smoke drugs at gunpoint, after he was accosted while was fixing a flat tire outside a hotel in Palm Springs.
London claimed the men had a gun and forced him to drive to various locations throughout the city, purchase alcohol and use illicit drugs, police said in the statement.
It appears as if things are looking up for Jason London, congrats to the happy family.