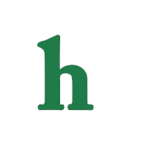 Jenny McCarthy revealed that she has already lost her diamond wedding ring after just being married a couple of weeks to Donnie Wahlberg.
Jenny McCarthy wedding ring lost after two weeks of marriage
The couple married at the end of August and by the middle of September Jenny McCarthy was ring less. In a new interview with "Good Day NY" Jenny laughed and explained about her newly acquired and lost wedding baubles' absence.
McCarthy stated,
"I've already lost the ring. We were staying in a hotel and you can't have a wedding ring on … it's a little hard to get romantic with diamonds on your hand. I removed it and put it on the room service table and they came and turned down the room and the ring was gone… But you know what though? If you're gonna lose your wedding ring, you should lose it that way."
Jenny McCarthy talks future plans past The View
Jenny next was asked about her decision to make an exit from "The View" and what was she is doing now.
"Because they wanted to make sure the table was diverse. So they consider when Rosie was coming back it was too liberal and they wanted a conservative and they wanted a Latina, so they got Rosie Perez and their Elisabeth if you will, so that way it was a balanced table with more diversity."
Jenny McCarthy, 41, reveals she is now working as the host of her own radio show for Sirius XM Radio starting in October.
Jenny laughs and states that the show will have no limits by saying, "The freedom to say what you want is wonderful." Is that a dig at her ex-gig?
What do you think about Jenny McCarthy's big loses in the past couple of months, do you believe she will be better off without The View and on radio?