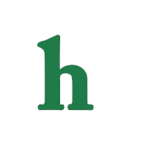 Jenny McCarthy and Donnie Wahlberg are married. The couple joins the likes of Brad Pitt and Angelina Jolie, Dwayne Wade and Gabrielle Union, and Ashlee Simpson and Evan Ross, who all got married this week.
Jenny McCarthy, Donnie Wahlberg married
Jenny and Donny were engaged for only four months before tying the knot on Sunday. The private and quiet ceremony lasted only 20 minutes, Us Weekly reveals.
The ceremony was attended by only close friends and family, but one famous family member was noticeably absent – Donnie's brother, Mark Wahlberg.
Mark Wahlberg not in attendance at wedding
Mark tweeted his congrats to Jenny McCarthy and Donnie Wahlberg as he could not attend their wedding due to one of his children's birthday party. (Some re-arranging couldn't have been done?)
The former "View" co-host and New Kids On The Block singer have been crazy in love since meeting.
Second time's a charm
This is the second marriage for both parties as Jenny McCarthy was previously wed to director, John Mallory Asher before having a long term relationship with actor Jim Carey. Donnie Wahlberg was formerly married to recording engineer, Kim Fey.
What do you think of Jenny McCarthy and Donnie Wahlberg's small wedding ceremony? Tweet us @OMGNewsDaily or leave a comment below.