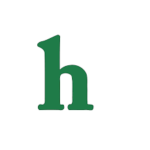 Jennifer Lawrence may be an Oscar winning actress but the star can now add pop star to her resume as her song, "Hanging Tree" climbed the charts this week.
Jennifer Lawrence climbing charts with 'Hanging Tree' song
Jennifer Lawrence currently holds the number 12 spot on the Australian Top 50 Chart and number 14 on the U.K. Singles Chart.
"Hanging Tree" is the song sang by Lawrence's character, Katniss Everdeen in the movie "The Hunger Games: Mocking Jay Part 1," and has struck a chord in the hearts of fans who find Jennifer's tune haunting, beautiful, and full of emotion.
In fact, the scene in the movie where Jennifer Lawrence sings "Hanging Tree" has quickly become a fan favorite among "Hunger Games" enthusiasts.
Jennifer won't leave acting for music
However, JLaw's singing success won't turn into a full-fledged pop career as the actress says she hates singing in front of others.
"I can't stand singing. The idea of singing in front of people is my biggest fear in the entire world. I cried the day that I did that," Lawrence added of performing the Hunger Games song. "I was shaking. I was like, 'I want my mom.' I've never listened to it. When that scene comes on, I plug my ears."
"Hanging Tree" has been performed by Grammy nominated band The Lumineers, and covered by countless others on YouTube.
What do you think about Jennifer Lawrence's "Mocking Jay" song "Hanging Tree" climbing the charts? Tweet us @OMGNewsDaily or leave a comment below.