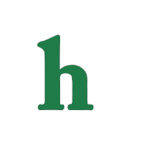 Jennifer Aniston has taken Selena Gomez under her wing. The former "Friends" star reportedly thinks Selena is "the next Jennifer Aniston."
Jennifer Aniston to mentor Selena Gomez
"Jennifer is really interested in making Selena's transition very easy with her new movie career goals, now that they are working with the same people. They aren't working on anything together as of yet or any time soon but Jen likes the idea of making herself a mentor for Selena," an insider revealed.
While Jennifer Aniston could certainly teach Selena Gomez a lot about having a successful career in television, movies, and being America's Sweetheart, she can also help her in more personal ways.
Selena can learn from Jen's mistakes
Jen has already given Sel advice on her love life, and her on again, off again, boyfriend Justin Bieber, and she could be the very person to stop Gomez from ending up a tabloid victim like Aniston has unfortunately become.
We think Jennifer Aniston is the perfect person to mentor Selena Gomez, and if the actress/singer can take her advice to heart, it can only benefit her budding career.
What do you think about Jennifer Aniston mentoring Selena Gomez? Tweet us @OMGNewsDaily or leave a comment below.