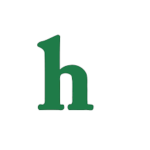 Jennifer Aniston has reportedly been keeping secret diaries about her life for decades. The former "Friends" star has poured her heart out about everything from her career, family, and love life in the journals, which are sure to be a good read.
Jennifer Aniston's secret diaries — What's inside?
"Every boyfriend, every relationship, her friendships, her work, her family — all of them are dissected on those pages," a source told Star Magazine.
This means that Jennifer Aniston's divorce with Brad Pitt, her relationships with John Mayer and Vince Vaughn, and even an alleged affair with a married actor are all in the pages of those diaries.
Will Jennifer Aniston write a book about her life?
Is Jen writing down all her thoughts and feelings so that one day she can look back on those diaries as a resource for a tell-all memoir? We know we'd love to read a book by Jen, telling her side of every event, story, and rumor.
What do you think about Jennifer Aniston's secret diaries? Should she write a book about her life? Tweet us @OMGNewsDaily or leave a comment below.