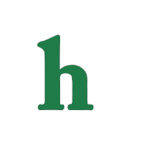 Jennifer Aniston knows all about having her heart broken, and she's sharing some words of wisdom to the young Selena Gomez, who seemingly can't stay away from her on again, off again bad boy boyfriend, Justin Bieber.
Jennifer Aniston gives Selena Gomez advice on love and Justin Bieber
The former "Friends" star recently sat down for dinner with the "Come and Get It" singer to offer her advice on love, and Bieber.
"Jennifer was definitely giving Selena love advice. I overheard both of them say Justin's name and Jennifer was doing most of the talking and Selena was doing a lot of nodding," an eyewitness revealed. "They were pretty much talking to each other the whole time, while the two guys were in their own conversation."
Jen knows what she's talking about
It seems Jennifer Aniston is using her powers for good, and mentoring young Selena Gomez about the dangers of a love life in the spotlight, and a relationship that could affect her career and drag her down. Hopefully, Selena will listen and Jen definitely knows what she's talking about.
Although it's been years since Brad Pitt left her for his co-star Angelina Jolie, Jen's image has never quite recovered, and her "heartbreak" still makes front page news on the tabloids. Is Selena doomed to the same fate?
What do you think about Jennifer Aniston giving Selena Gomez advice on her love life and Justin Bieber? Tweet us @OMGNewsDaily or leave a comment below.