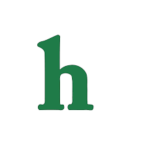 Sam and Cat star leaves Nickleodeon
Jennette McCurdy has announced that she will be taking a much needed break from Nickelodeon following the airing of the final "Sam and Cat" episode of Season 1 this Saturday night.
As previously reported Jennette McCurdy announced via Twitter that she was experiencing some personal issues with Nickelodeon back on April 2.
McCurdy blasted Nickelodeon earlier this past month via Twitter blaming the popular kid's network over her absence at the Kids' Choice Awards.
"I was put in an uncomfortable, compromising, unfair situation (many of you have guessed what it is) and I had to look out for me. I chose to not go because sticking up for what is right and what is fair is what my mom taught me is ALWAYS the most important thing. I want to thank those of you who have reached out with kind words of support, McCurdians and Arianators alike. No matter who or what you support, I believe in supporting fairness first", tweeted Jennette McCurdy.
There has also been a lot of speculation and rumors that Jennette McCurdy and co-star Ariana Grande have been involved in a huge cat-like fight over the show, and paychecks.
Sam and Cat stars take break from network following alleged dispute
Nickelodeon reps released a statement saying,
"We are wrapping up what was an unusually long production cycle of 'Sam & Cat,' and everyone is understandably tired. We are going into our production hiatus next week which will give everyone on the show a much needed rest."
Will Jennette McCurdy and Ariana be returning to "Sam and Cat," or is this the beginning of the end?