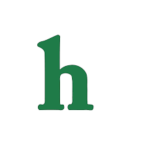 Celebrity feud revealed between McCurdy and Nickelodeon
Jennette McCurdy blasted Nickelodeon on Tuesday night via Twitter blaming the popular kid's network over her absence at the Kids' Choice Awards last Saturday.
Jennette McCurdy, who stars alongside of Ariana Grande on the popular series "Sam & Cat," has been reportedly feuding with Nickelodeon, and recently called out the network on Twitter.
"I was put in an uncomfortable, compromising, unfair situation (many of you have guessed what it is) and I had to look out for me. I chose to not go because sticking up for what is right and what is fair is what my mom taught me is ALWAYS the most important thing. I want to thank those of you who have reached out with kind words of support, McCurdians and Arianators alike. No matter who or what you support, I believe in supporting fairness first."
Some fans thought Jennette McCurdy was referring to a recent personal issue she experienced after nude photos of the 21-year-old star was recently leaked online. But, McCurdy responded claiming this was NOT the issue she was referring to.
"My previous tweet has nothing to do with pics leaked.oh you guys lol," she wrote. "It has to do with how nickelodeon treated me. That's all. Thanks for the love."
Has Nickelodeon's Sam & Cat come to a hostile end?
Talk has been circulating the celebrity news sites alleging that reported that McCurdy and Grande have been feuding, causing friction on set.
Reports claim that the show's production has come to a halt and and todate no contracts have been offered,renewing the show for a second season.
It took a bit but according to Daily News reps from Nickelodeon responded stating,
"The photos caused no issues between McCurdy and the network, and we have the utmost respect for her.
"We are wrapping up what was an unusually long production cycle of 'Sam & Cat,' and everyone is understandably tired."
Is that code for we will see what happens?
Do you think Jennette McCurdy is being treated poorly by Nickelodeon?