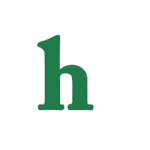 "Teen Mom" star Jenelle Evans slams Farrah Abraham on Twitter again. Jenelle, who has made it clear she is not a fan of Farrah's says she supports MTV's decision to keep Abraham out of the new "Teen Mom" reunion season, which will air in 2015.
Jenelle Evans slams Farrah Abraham
"Have u ever thought to yourself that maybe JUST MAYBE MTV doesn't want porn stars on their TV that use to be on Teen Mom? They want to promote PREVENTING pregnancy not PROMOTING Sexual Intercourse. Duh…" Jenelle Evans tweeted.
Of course "Teen Mom" fans know that this isn't the first time feud for the reality stars, and that Jenelle Evans slams Farrah Abraham quite often, and vice versa.
Teen Mom star being too harsh?
However, Jenelle of all people should know how hard and hurtful the criticism should be. Evans herself has had a lot of controversy during her time on "Teen Mom 2."
Jenelle has been arrested too many times to count, addicted to marijuana, in and out of rehab, signed over custody of her son Jace, addicted to heroin, had an abortion, stole her mother's credit card, been married and divorced, and had a second child all during her time on the MTV series.
Meanwhile, Farrah Abraham recently told Starcasm that she thinks the new season of "Teen Mom" won't be as good without her and her daughter Sophia on it.
What do you think as Jenelle Evans slams Farrah Abraham? Are you sick of this "Teen Mom" feud? Tweet us @OMGNewsDaily or leave a comment below.