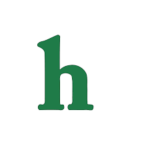 Jay Z is taking time off his busy elevator fighting schedule to serve as the best man in Kanye West's wedding to Kim Kardashian later this month.
Jay Z will be Kanye West's best man
The rapper will stand beside his friend as he marries the mother of his child. However, will Beyonce be in attendance, as she's been rumored to not like Kim Kardashian very much?
Kanye's super excited for Kim Kardashian wedding
"The best news came when Jay sent a gift to Kanye with an inscription referring to Jay Z as the rapper's 'Best Man.' The gift was a gold-plated, diamond-encrusted flask, delivered with a $10,000 bottle of scotch, for Kanye to have for his wedding day," an insider revealed.
After much rumors that Jay Z and his wife Beyonce wouldn't be attending the wedding, which Kim Kardashian confirmed won't be filmed for "Keeping Up With The Kardashians" cameras, it seems Kanye West got his wish after all.
"Kanye was jumping up and down, he was so excited," the source adds. "He was running around Kris [Jenner's] house to find Kim saying, 'Baby, look! Look! Jay and B are coming!'"
What do you think about Jay Z serving as Kanye West's best man in his wedding to Kim Kardashian? Tweet us @OMGNewsDaily or leave a comment below.