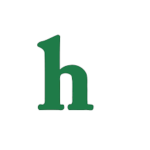 Jay Z and Solange Knowles mending fences?
Jay Z and the Solange Knowles feud news is really taking some strange twists. This is leaving many celebrity news followers scratching their heads wonder what is really going on these days.
Just 24 hours after surveillance video of Solange Knowles physically attacking her sister Beyonce's husband Jay Z went viral the two feuding in laws were spotted out jewelry shopping together earlier today.
Forgiveness, or buyoff, why is Jay Z and Solange shopping?
There is definitely something bizarre going on within this family dynamics, but what exactly it is has everyone baffled.
Celebrity news site reporters from TMZ reveal that Jay Z and Solange Knowles were spotted oddly enough shopping together with the stores owner in the posh New York jewelry store Mr. Flawless.
The reporters claim that Jay Z, nor Solange Knowles bought anything, and their was obvious tension between the two in-laws saying they "didn't talk much inside the store [and] pretty much just browsed quietly."
Some form of a major cover up where it comes to recent events are allegedly being laid down by Beyonce and Jay Z's reps in accordance with Solange because the facts are just not adding up today according to fans.
On Monday night Beyonce and Jay Z made quite a show of being seen together sitting court side at last night's Net's NBA game, as the announcements for more tour dates in their joint tour were announced.
What ever is happening with Jay, Beyonce, and her sister Solange Knowles really has the family, and their reps  working overtime on damage control.
But, celebrity news followers know that they can cover up all they want to, but eventually someone, somewhere with knowledge of what really went down will come forward, it is just a matter of time before it blows open.
For now though it is really one big celebrity mystery just waiting to be solved.
What do you believe is the real story between Jay Z, Solange Knowles and Beyonce is, share your thoughts on this news with us here at HND.