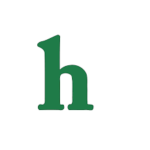 Jay Z and Beyonce have spent years as hip hop's golden couple. They are nearly perfect in the public eye, but things aren't always as they appear.
Jay Z and Beyonce's perfect marriage all a lie?
According to new reports, the picture perfect couple's marriage may be a sham, and the pair are actually quite volatile.
In addition to the new footage which shows Beyonce's sister, Solange, getting in to a violent fight with Jay Z, in which Beyonce seemed very unaffected, reports of other explosive arguments are now coming out.
Super Bowl brawl?
Jay Z allegedly blew up at Beyonce in the green room just before her 2013 Super Bowl performance when he found her texting another man, and grabbed her phone screaming.
Before long, Beyonce "jumped up and got in his face and started yelling and swearing right back … She tried to grab the phone back from him, but he pushed her away and continued going through the phone and screaming at her, pushing her away, berating her, and started calling her every derogatory name for a woman in the book."
The couple can't escape the cheating rumors, as Jay Z himself has been accused of being unfaithful to Beyonce on many occasions.
Could the Jay Z and Solange fight video be the first of many bombshell's to drop about the couple's marriage woes?
What do you think about Beyonce and Jay Z's alleged crazy fights? Tweet us @OMGNewsDaily or leave a comment below.