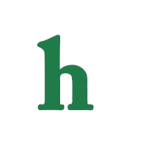 Jay Z and Beyonce are the subjects of the latest celebrity pregnancy rumors this weekend thanks to Jay Z's pregnancy hint during the couple's Friday night concert in Paris.
Baby Number two for Jay Z and Beyonce?
Jay Z and Beyonce were on tour over the weekend in France for the questionable couple's "On The Run" tour when Jay Z changed up an interesting lyric for the song "Beach is Better" that has all fans and media sites buzzing and wondering is Beyonce pregnant again?
Will a baby save what is left of Jay Z and Beyonce's marriage?
A video of Jay Z and Beyonce appeared on Instagram that reportedly reveals Jay Z signing "pregnant with another one" instead of "I replace it with another one."
Now Jay Z and Beyonce are constantly in the news, and the couple is reported every other day to either be one of two things either getting a divorce or two pregnant.
Guess fans will just have to sit back and await an official confirmation to one, or both of these latest Jay Z and Beyonce tales once and for all.
Do you think Jay Z and Beyonce let the cat out of the bag on baby number two, or is it all for publicity?