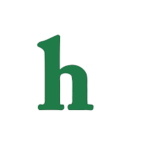 Jason Derulo is officially "Ridin' Solo" again. The hunky singer and his "American Idol" girlfriend, Jordin Sparks have split after 3 years.
Jason Derulo, Jordin Sparks split
Jason Derulo confirmed the split with Jordin Sparks during a recent radio interview, but revealed that the couple are on good terms, and remain friends.
"Everything is cool man," The "Talk Dirty To Me" singer said when asked if the two will stay close. "It's not a bad situation, it's not one of those kinds of things," he added.
Jason Derulo and Jordin Sparks were one of Hollywood's cutest couples, and fans are sad to see them split, as they really thought they'd make it to the altar to tie the knot.
The relationship just 'wasn't working'
However, both Jason and Jordin are said to be heartbroken over ending their relationship, which wasn't working for multiple reasons.
"They are both upset," an insider told Us Weekly Magazine. "It just wasn't working. It was a lot of travel and hard to work with their schedules."
It will be interesting to see what the future holds for Jason Derulo and Jordin Sparks, and where their careers, and love lives, may take them next. Besides, who knows? This couple could get back together in the future. They're still very young.
What do you think about the Jason Derulo, Jordin Sparks split? Tweet us @OMGNewsDaily or leave a comment below.