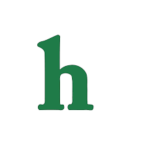 'OITNB' star claims Lindsay Lohan has better boobs that Tara Reid
Jason Biggs slams Tara Reid with some nasty digs while talking with Joan Rivers on her web show "In Bed with Joan."
While chatting with Joan about his "American Pie" costar Tara Reid, Joan asked the "Orange is the New Black" cast member if he could save one Lindsay Lohan or Tara Reid from death who would it be?
Jason Biggs replied,
"Lindsay Lohan stays. She's got nice boobs. She really does. Lindsay's got nice boobs. Tara's body, I don't know what's going on with it. I don't think she ever knows what's going on with it."
Tara Reid and Jason Biggs co-starred together back in 1999-2012 during the "American Pie" movie series.
Jason Biggs re-ignites feud with Tara Reid?
The two have had a bit of a public feud going on and off throughout the year after Jason Biggs publicly called Tara Reid a hot mess. Reid called Biggs out on the slam, but the two have been relatively quiet since, until now.
"American Pie" tells the story of high school friends (Jim, Kevin, Oz, Finch, and Stifler) who, make a pact to lose their virginity before their high school graduation.
The raunchy popular but, comical film series announced last August that in response to the success of American Reunion, a fifth theatrical film, under the working title "American Pie 5" is in the works.
What do you think about Jason Biggs slamming Tara Reid again, funny or just cruel?