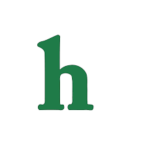 Jared Leto's brother, Shannon Leto, has been arrested for a DUI. The Oscar winner's big brother was busted in Hollywood on Monday Night, TMZ reports.
Jared Leto's brother arrested for DUI
Cops reportedly saw Leto's car stalled on the road, and arrested Shannon when he showed signs of impairment.
Shannon Leto is the drummer for Jared Leto's band Thirty Seconds to Mars, and accompanied is little brother to the Academy Awards earlier this year, where he won the Oscar for Best Supporting Actor for his role as Rayon in "Dallas Buyers Club."
Shannon Leto busted for DUI and driving without a license
In addition to a DUI, Shannon Leto was arrested for driving without a license. He was being held on $5,000 bail for DUI , and $2,500 for driving without a license, and could face jail time for the crime.
What do you think about Jared Leto's brother Shannon Leto being arrested for DUI? Tweet us @OMGNewsDaily or leave a comment below.