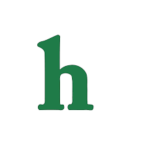 Jared Leto credits Matthew McConaughey for bringing him out of "retirement" for "Dallas Buyers Club," which he won the Oscar for, and is now reading more scripts.
Jared Leto reading scripts after Oscar win
It seems that Jared realized how much he loved acting, although he says music was his first passion, and fans of his band Thirty Seconds to Mars know how much he loves it. "I'm looking at scripts and reading scripts," Leto revealed. "Which is interesting because I didn't read scripts for years before Dallas Buyers Club."
However, film fans and critics finally got a look at the depth of Jared Leto's acting ability, and directors, writers, and producers want more Leto! (So do fans!)
Jared is multi-talented
As many of us have been following Jared's career since he played the gorgeous Jordan Cattalano opposite Claire Danes on "My So Called Life," we love how much he's grown, and pretty love anything he does.
After winning the Oscar for "Dallas Buyers Club," Jared Leto may be feeling the pressure to live up to that performance, but we have faith in the actor/musician, and can't wait to see what the future holds for him!
Are you excited to see Jared Leto in more movies? Tweet us @OMGNewsDaily or leave a comment below.