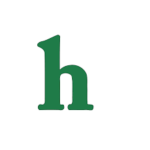 Jan Hooks has died at the age of 57, from a serious unnamed disease. Hooks is best know for her long comedy stint on the popular "Saturday Night Live" show.
'SNL' loses another former beloved cast member
TMZ reported that the comedienne Jan hooks died early Thursday
morning in New York City.Hooks worked closely along side of 'SNL' favorites such as Chris Farrley, Mike Myers, and Dana Carvey.
Hooks was a regular cast member from 1986-1991 entertaining fans every Saturday night with her with charm and humor.
One of Jan Hooks most memorable charters on 'SNL' was as one Sweeney Sisters with Nora Dunn,. She is also known for her stellar impression of Hilary Clinton and Sinead O'Connor,as well as for impressions of Kathie Lee Gifford, Tammy Faye Baker.
Jan Hooks dies from unknown disease
Following her exit from "Saturday Night Live" Jan Hooks joined the cast of "Designing Women."
Hooks most recent television role was on the comedy "30 Rock," where she starred an the mean and snippy mother mother of Jane Krakowski's Jenna Maroney . Details on Hooks death and funeral arrangements are not known at this time
Story Developing…