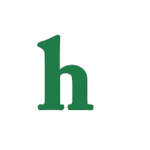 Jamie-Lynn Sigler is mourning the loss of her brother Adam Sigler, who died on Wednesday after suffering a brain hemorrhage at the age of 41.
Former 'Sopranos' star Jamie Lynn Sigler's brother dies from brain hemorrhage
Sources close to the actress reveal that Adam Sigler was surrounded by his family at the time of his passing. The source also revealed that Adam Sigler's hemorrhage came out of nowhere, and there were no previous signs of a predisposed health condition.
Jamie-Lynn Sigler changed her Facebook profile photo to one of her favorite photos of her and her brother together on Tuesday, with many of The Sopranos' stars friends and fans sending prayers and well wishes to the Sigler family during this tragic and trying time.
Jamie-Lynn Sigler mourns passing of brother Adam Sigler
A close family friend stated that Adam and Jamie were very close,"Adam was always so happy and inspired Jamie to be a better person every day."
Adam was eight years older than the actress and lived in New York, where he and his siblings grew up.
Jamie-Lynn Sigler, nor her family have commented on the loss of Adam at this time, all that is known at this time is that Adam was in a coma at the time of his passing and surrounded by his family.
Adam leaves behind a loving and caring family and fiancé Michael Turchin and had just revealed days earlier that his sister Jamie-Lynn Sigler and actress and pal Joanna Garcia were set to officiate his upcoming wedding.
Jamie-Lynn Sigler is best known for her long running role on the HBO hit "The Sopranos,: as mob leader Tony Sopranos' daughter Meadow Soprano.
Adam Sigler, who was a stockbroker, was the oldest of the three Sigler children including middle child Brian.