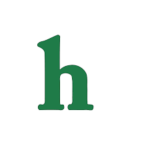 Legendary actor James Garner failing health, actor ready to give up
James Garner the 86-year-old legendary actor is in rapid failing health and has reportedly given up hope.
The "Maverick" star James Garner is reportedly close to death and is living out his last days depressed and waiting to die.
Sources close to James Garner claims that since his close pal and co-star Efrem Zimbalist Jr., passed away he has given up his own will to live.
Sadly the elderly actor spends the majority of his days now confined to his bed in his Southern California home.
Garner feels his time is near
"Jim's convinced that he's next to go," said a source.
"He was devastated by the death of his friend Paul Newman. Now, Efrem's passing has gut-punched him again."
Paul Newman passed away back in 2008 after a long battle with cancer,but Jim recently lost his friend Zimbalist at the age of 95 on May 2.
James Garner has been suffering failing health since 2008 after he suffered a severe stroke that left him unable to walk without the aid of a cane or wheelchair
Garner was reported to have suffered a second severe stroke in 2013 just before his 85th birthday.
The legendary actor was set to make a small return to film making a cameo in a theatrical version of The Rockford Files, starring Vince Vaughn, but now he is just to ill to do so.
The Rockford Files film is currently in pre-production, and sources close to Garner reveal that he is so disappointed about not being healthy enough to make the cameo he is ready to give up.
"That was the last straw," the source added. "Jim feels like he can't go on.
"He's got nothing left to live for."
James Garner is best known for his his acting career that spanned more than five decades.
His most popular and memorable roles were as Bret Maverick in the 1950s classic western-comedy series, Maverick, and Jim Rockford in the 1970s detective drama, The Rockford Files.
Garner has more than fifty film credits throughout his long career in Hollywood that include hits such as The Great Escape, Murphy's Romance starring with Sally Field,for which he received an Academy Award nomination, and the hit romance The Notebook (2004).
What is your favorite James Garner TV or movie role?