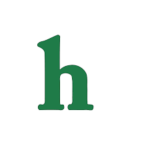 James Garner the legendary film and television actor has died at the age of 86 in his home on Saturday night from natural causes.
Hollywood says goodbye to legend James Garner
Police arrived at the scene of James Garner whose real name is James Scott Bumgarner 's Brentwood home in Los Angeles early Sunday morning after a call was made by one of his family members.
Best known for his popular TV roles in the hits "Maverick," and "The Rockford Files" James Garner also had a multi decade long successful film career.
In 2005 Garner was nominated for an Oscar for Murphy's Romance, and received a Lifetime Achievement Award from the Screen Actors Guild in 2005.
One of James Garner's last film roles brought the actor a renewed popularity to a new era of fans when he starred as the older version of Ryan Gosling's character in The Notebook.
Fans mourn the loss of actor James Garner
As previously reported back in May, James Garner was in rapid failing health and had reportedly given up hope.
The "Maverick" star James Garner is reportedly close to death and is living out his last days depressed and waiting to die.
Sources close to James Garner claims that since his close pal and co-star Efrem Zimbalist Jr., passed away he has given up his own will to live.
Since 2008 Garner suffered from various health issues, including a stroke in 2008.
James Garner is survived by his wife and two daughters.
Rest In Peace James Garner.