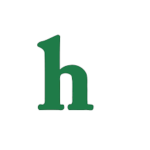 James Franco is still insisting that he never had sex with Lindsay Lohan, and is calling the embattled actress "delusional," for spreading lies that they hooked up after the "This Is The End" star's name appeared on LiLo's sex list.

James Franco: I swear I didn't sleep with "delusional" Lindsay Lohan
"I will swear on anything you ask that I have never had sex with Lindsay Lohan," Franco promised Howard Stern during an interview on April 30. "I bet if you brought her in here and you asked her face, 'Did you have sex with James?' she would say 'Yes.'" Franco said.
However, James Franco did admit that he did get a bit intimate with Lindsay Lohan, saying, "Alright, we maybe kissed. It was lame. I can't believe she put me on that private list! She's so delusional!"
Lindsay Lohan broke into James Franco's hotel room
Franco revealed that when he hung out with Lohan that he "read her a story," as he was in school at the time, and thought he'd "get a little homework done." Talk about a boring date! James even claims that Lindsay went as far as to break in to his hotel room to try and get to him.
Do you think James Franco is telling the truth about not having sex with Lindsay Lohan? Tweet us @OMGNewsDaily or leave a comment below.