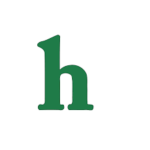 James Franco is denying sleeping with Lindsay Lohan after her list of famous celebrity sex partners was released.
James Franco denies Lindsay Lohan hook up
Franco, who made the hand-written list of Lindsay's former lovers, along with Justin Timberlake, Zac Efron, Jamie Dornan, and more, says he never bedded LiLo.
"Lindsay herself has told lies about me with her people-she's-slept-with list!" James Franco recently said in an interview.
Lindsay Lohan sex list exaggerated?
Meanwhile, Lindsay Lohan's been quiet about her alleged sex partner list being leaked online, and possibly causing trouble with some Hollywood couples like newly engaged Ashton Kutcher and Mila Kunis.
While it seems probable that Lohan has had some involvement with many of the names on the list, others may be a stretch.
We're not saying they're untrue, but they're a bit hard to believe. However, you never know what is going down in Tinsel Town after hours, and anything is possible.
What do you think about James Franco denying he slept with Lindsay Lohan? Tweet us @OMGNewsDaily or leave a comment below.