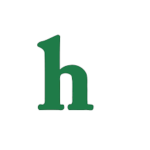 James Franco allegedly asked a teenage girl named Lucy whether she wants to meet up, and if he should get a hotel room, in new messages leaked online.
James Franco alleged messages to underage girl leaked online
The two reportedly met at an autograph signing on Tuesday, and Lucy tagged him in photos and videos on her Instagram account.
Later, James Franco allegedly contacted the 17-year-old girl and asked if she wanted to meet up with him.
"Where do you live?" James asked Lucy, who replied she lives in Scotland and was in New York with her mom as an 18th birthday present.
"You're 18? Who are you with? Do you have a bf?" Franco asked. Lucy replied that she was with her mom, and that she would be 18 in May.
"Can I see you?" Franco allegedly asks. "As long as you are James Franco," Lucy says. "I am. You're Single? What's the hotel? Should I rent a room?" He reportedly continues.
"Well this is a story my Scottish friends will never believe," she tells him. "Don't tell," he replies.
"I just want proper evidence that it's you and I won't. I'll meet you if you write my name on a piece of paper and send it to me with your face also in the picture," Lucy tells him, which James seemingly does.
Franco denies any wrong doing
This all definitely sounds shady, but James Franco claims he's "NOT" trying to solicit sex from minors online. "I'M NOT! I HOPE PARENTS KEEP THEIR TEENS AWAY FROM ME. Thank you," Franco wrote.
What do you think of the leaked messages? (See them in the video below.) Tweet us @OMGNewsDaily or leave a comment below.