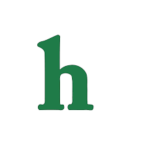 James Franco is admitting that he did hit on a teenage girl on Instagram, and is very embarrassed about it.
James Franco apologizes for hitting on underage girl
Franco contacted the girl after meeting her at an autograph signing in NYC, and asked her if she was single and if he should rent a hotel room.
James Franco appeared on "Live with Kelly and Michael" to talk about the incident.
Franco's official statement
"I was feeling awkward — I didn't want to come on the show and just feel awkward," he said. "I'm embarrassed, and I guess I'm just a model of how social media is tricky. It's a way that people meet each other today, but what I've learned — I guess because I'm new to it — is you don't know who's on the other end. You get a feel for them, you don't know who you're talking to. I used bad judgment and I learned my lesson," Franco said.
Wow, that is embarrassing for James Franco. Mostly because he's a famous actor, and he's probably just looking for someone he can connect with that will like him for himself and not his celebrity or wealth.
However, dude's got to be more careful of who he's hitting on online! Seriously though, we commend James for getting out there and telling it like it is. Time to move on now, right?
What are your thoughts about James Franco's confession? Tweet us @OMGNewsDaily or leave a comment below.