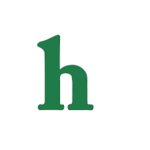 White Batman photobombs Kim Kardashian wedding reception
Jaden Smith was photographed at Kim Kardashian and Kanye West's wedding reception dressed in unusual wedding attire.
The 15-year-old son of Will and Jada Smith was sporting a white Batman costume during the star studded wedding reception of Kimye.
This could be the thunder stealing event that has taken all the spotlight off of bride Kim Kardashian and placed on guest Jaden Smith.
Jaden was photographed wearing the bizarre costume during the wedding reception photo bombing "Girls Gone Wild" founder Joe Francis and Kourtney Kardashian.
What is up with Jaden Smith these days?
Frances shared the strange photo picturing Jaden Smith as the "White Batman" on his Instagram and many followers are now questioning what is going on with Jaden these days.
Smith spent the evening celebrating Kim and Kanye's wedding by photo bombing as many guest and family shots as possible, he even managed to sneak one in on the bride's mother Kris Jenner and family friend Clyde Haygood who also shared the photo with the caption,
"And then…. This cRaZYyyy #albino #bat flew in… "
This is surprising news that Kris Jenner would allow anyone to do, or act in any that would shift the days focus off of Kim.
It is also rumored that Kylie Jenner and Jaden were involved in a hot and heavy makeout session, more odd news because Kylie was also recently spotted back in LA getting cozy with pop idol Justin Bieber.
Sounds as if Kylie Jenner is all about playing the field these days and keeping her options open.
What do you believe is behind Jaden Smith's "White Batman" get up at Kim Kardashian and Kanye West's wedding?
Is Jaden Smith getting a little Michael Jackson eccentric like these days?