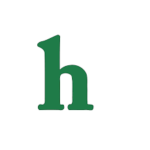 Jada Pinkett Smith recently revealed the secret to her successful long marriage with Will Smith is letting Will take sexy photos of her. Smith revealed her husbands secret this past weekend via Facebook.
Jada Smith shares Will's dirty little secret
During Jada Pinkett Smith's confession to her 7 million Facebook followers Jada,43, posted a nude photo of herself from behind barely-covered in white sheets.
"I discovered the sexiest secret the other day," Pinkett Smith wrote in the Nov. 1 post. "My husband takes pics of me in my sleep. He has a whole stash he revealed to me and I really enjoyed getting a glimpse of myself through his eyes. I had to share one with you guys."
She added: "Life is art. Life is beauty. J."
Will and Jada Smith seperate family, and private life
Jada Pinkett Smith and Will are the parents to Jaden, 16, and Willow, 14. The family has battled rumors plaguing their family for years that Jada and Will have a seriously troubled marriage. Jada and Will have chosen to face the rumors with humor.
Jada also admits that she and Will keep things fresh and exciting in their marriage by spicing things up a bit. They like to add some spice by setting up a tent with pillows an entire Arabians Nights theme.
She also admits that sometimes keeping things interesting in a long marriage with teenager children can be trying. Jaden and Willow are not strangers to media controversy themselves.
The most recent family turmoil as previously reported involved a very controversial photo of the Smith's young teenage daughter Willow.
Will Smith and his wife Jada Pinkett-Smith are being investigated by Child Protective Services after a photo of their 13-year-old daughter Willow Smith in bed with 20-year-old Moises Arias was posted online.
Will and Jada released a statement revealing that there was nothing sexual about the photo, and that they trust their daughter. We kind of have a feeling that as time goes on this will not be the last of the media battles that Jada and Will Smith will be facing when it comes to parenting their children.
What are your thoughts on Jada and Will Smith's life and parenting styles?