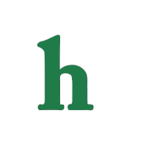 Jackie Onassis reportedly wanted a divorce from JFK just before The President was assassinated in 1963. Jackie had apparently had enough of John's affairs and wanted out.
Jackie Onassis divorce bombshell revealed in new book
According to a new bombshell unauthorized tell-all book, Jackie Kennedy-Onassis had told her mother that she couldn't stay married to JFK for her entire life, and that she'd have to divorce him sooner or later.
"I just can't see myself spending the rest of my life with Jack Kennedy. It's not going to happen," she allegedly said. By 1962, JFK was already embedded in an affair with actress Marilyn Monroe, and Jackie was mortified by his extra marital affairs.
JFK's father, Joe Kennedy, paid Jackie Onassis to stay in the marriage
Early on in their marriage, Jackie Onassis reportedly wanted to divorce JFK, but his father, Joe Kennedy offered her $1 million to stay in the marriage, which Jackie seemed to accept. However, she allegedly told her father-in-law that he's be paying $20 million if Jack brought home a sexually transmitted disease from one of his affairs.
The dark side of JFK and Jackie
Another shocking bombshell from the book reveals that after a particularly heated argument about his affairs, JFK had Jackie committed and subjected her to electroshock therapy. The book states that Jackie then contemplated suicide.
The Kennedy Family has always been American royalty, but their public scandals and dark family secrets have kept them interesting, and fans are always craving more, even after all these years. The "Kennedy Curse" has often been spoken of, and seems to have followed the famous family for decades.
What do you think about the report that Jackie Onassis wanted to divorce JFK before his assassination? Tweet us @OMGNewsDaily or leave a comment below.