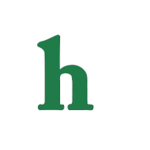 Ireland Baldwin dating rapper?
Ireland Baldwin is reportedly growing extremely close to her gal pal Angel Haze these days.
.
The model daughter of Alec Baldwin and actress Kim Basinger posted a personal picture of herself and close gal pal rapper Angel Haze in a very intense lip lock that has raised a lot of questions about Baldwin's sexuality.
The photo was captioned,
"happy cinco de mayo xx,"
Ireland Baldwin and Angel Haze the next celebrity same sex couple?
Ireland Baldwin, 18, recently ended her relationship with boyfriend Slater Trout, and according to reports has been pending most of her time with Angel Haze.The potential new couple later posted another photo of teh two of them gazing lovingly into each other's eyes.
"this is what they're always talkin' 'bout," she posted along with the photo.
The two women have not come out and publicly announced that they are a couple, but sometime in April of 2014 she and Angel Haze got matching tattoos on their forearms of masks, Baldwin's black and Haze's red, and the text 'we can be heroes.'
Ireland Baldwin first made news headlines at age 11, in 2007, she gained recognition in the news after her father Alec Baldwin left her an angry voicemail message which became publicized.